Watch/Read More
After a night of a dozen shootings, including one in which an 8-year-old girl was killed, Atlanta Mayor Keisha Lance Bottoms on Sunday said protesters could no longer occupy the Wendy's where a police officer shot and killed Rayshard Brooks last month.
The girl, identified by police as Secoriea Turner, was killed not far from the scene where Brooks was shot on June 12, Atlanta's Fox 5 reported, citing police.
Police said Turner was riding in a car with her mother and another adult when a group fired multiple times at the vehicle, hitting the girl.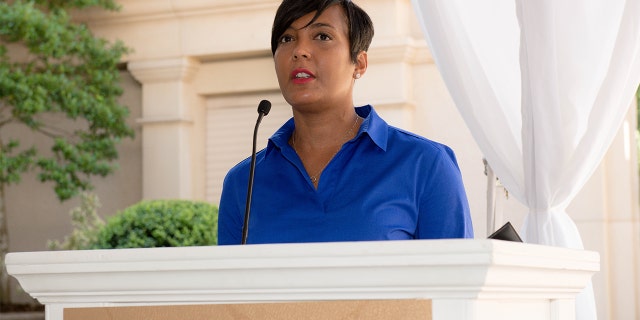 Mayor Keisha Lance Bottoms vowed that the area around the Wendy's would be cleared of protesters. (Getty Images for City Of Hope, File)
Turner died at a nearby hospital. No suspects have been identified. Police were investigating.
"Now we are demanding action for Secoriea Turner, and all other people who were shot in Atlanta last night," Bottoms said during a Sunday-night news …